Born in Inglewood, California and raised in Covina, DANJUL has established himself as a talented singer-songwriter with a crystalline voice that channels the nostalgic sounds of the eras that came before him. No stranger to the entertainment industry, he has been a high fashion model and is a professional dancer. A fearless and ambitious artist, DANJUL has been featured in numerous media publications, as well as the film "On The Rocks". In the process, he has built a staunch hardcore fan-base. His take on pop music is epic, cinematic and expansive, fully representing his natural talent and self-taught technical skillset.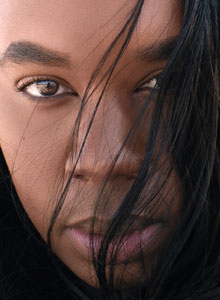 On his latest single, "Drama", out via Bentley Records, DANJUL has found his groove, crafting a song that works well for the dancefloor, a live arena set, and mainstream pop radio. A song about the intricacies of passion, the need for fulfillment in life through love, and the consequences of the lack thereof due to infidelity.
DANJUL is a well-rounded performer who is capable of growing and maturing, and this single screams that message loud and clear. "Drama" sounds more sophisticated and edgy when compared to DANJUL earlier work, which was already stunning.
"Drama" has an electronic feel to it and features plenty of synthesized elements, which gives the song a similar vibe to many of the top electronic-pop dance songs that are dominating the radio right now. Moreover, DANJUL's vocal performance takes the song to the next level.
The track is energetic, powerful and has a wallop of a punch to it. With "Drama", listeners can hear that DANJUL has further matured as a person and an artist. His work is undeniably impressive, and here it feels even more surefooted and polished, setting its tone wonderfully.
"Drama" features elements that keep the listener engaged until the very last second, while the multi-dimensional personality of DANJUL, mixes with a mesmerizing vocal tone, showing just the kind of control the singer-songwriter has over his creation. His sass and confident attitude radiates through the speaker system.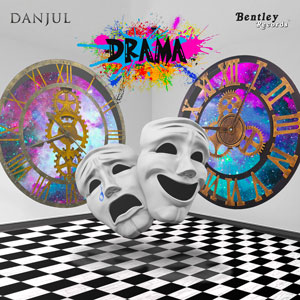 DANJUL puts his vocal range on full display while performing his new power anthem. Full of texture, the release is a must-listen composition. DANJUL appears to have found his sound and it's one that gets everyone moving.
Carrying a range of vocal and instrumental development, "Drama" is filled with aural flourishes that stand out; making sure one can appreciate the artist's full spectrum of abilities. The sonic explosion takes charge from the get-go grabbing the audiences' undivided attention with each word sinking deeper and deeper into the mind. Vocally filled with emotion, the instruments perform for the purpose of transmitting that electrifying feeling.
Everything about this composition is captivating, but DANJUL's voice together with his energy and attitude beams "Drama" to elevated heights, something not many artists out there can accomplish. The track was assembled to engage and entertain while communicating it's message.
"Drama" – produced by Nathan Bankston, co-produced, mixed and mastered by Connor Weinstein – feels like DANJUL is making exactly the music he wants to make and it fits him like a glove. His delivery is smooth and sultry and the music is as infectious as the soaring melody. It is quite the experience!
OFFICIAL LINKS:
Website: www.Danjulmusic.com
www.YouTube.com/c/storyofdanjul
www.Instagram.com/storyofdanjul
www.Twitter.com/storyofdanjul
TikTok: @danjulmusic