Sink Dak is a South African Rapper from a small town called Louis Trichardt. He doesn't just spit bars on the weekend. For the past 4 years Sink Dak has been a full-time student and part-time worker, while being highly motivated to continue learning his craft. His frat-rap flavored track, "Crazy Apes 2" features Pretoria's (S.A.) upcoming artist Grizzy_Wrld. The two often work together, featuring on each other's music. This single is considered to be Sink Dak's professional debut.
The subgenre we call "frat rap" seems as straightforward as a shot of whisky on the rocks. Its roots stretch back to hip-hop's nascent period, when the Beastie Boys were ruling world. In 2018, the subgenre proliferated by spinning tales about stonerism, endless parties, and hooking up with saucy women. The mixture of beats all maintain a bounce and anthemic thump, and, as you might imagine, it works perfectly in captivating audiences.
Purist hip-hop heads and casual vibe-seekers alike, will dig the funky groove and witty wordplay that Sink Dak brings to the table on "Crazy Apes 2", as he parades as a lady stealer. From start to finish, this funky psychedelic trip of a track is a raw, honest supply of musical authenticity from Sink Dak and Grizzy_Wrld. These are artists not giving a damn about what anyone else thinks; from a single play, it's clear that passion is at the crux of "Crazy Apes 2".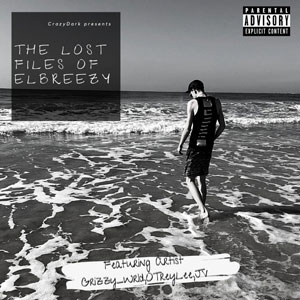 Personally, I love the swag, consistent flows, and nerve the two rappers spit with, as they show that know their way around thirsty women and smoke-filled parties. Sink Dak and Grizzy_Wrld are two rappers that don't mind talking about their experiences or aspirations in their songs. With that being said in "Crazy Apes 2" (ft. Grizzy_Wrld) they both pour their hearts out about their crazy partying times, which will no doubt resonate with their contemporaries.
Not a single word that comes out of Sink Dak's mouth seems phony; every word sounds genuine, authentic, and true, which is fundamental when storytelling. Rapping-wise, Sink Dak sounds crisp in his verses. He comes across as hungry, focused, and uber confident. All in all, you can tell that he is officially on track. Together with Grizzy_Wrld, he really shows an uncanny ability to put together a hypnotic and catchy track.
The steady paced vocals perfectly unfolds the witty hedonistic messages that Sink Dak and Grizzy_Wrld want to put forward. Such a two-pronged power display lets listeners easily slip into the rappers vibe on "Crazy Apes 2".
Their cocky, braggadocios fun chasing alter-egos in the song, are constantly chasing their next high. Whether it comes from money, women or weed does not matter. This is defined by an overreaching hubris, which allows Sink Dak to make bold declarations with absolute confidence.
"Crazy Apes 2" (ft. Grizzy_Wrld) offers a neat glimpse into the vibe and craft of the promising South African rapper. The project is Sink Dak's most technically accomplished and professional- sounding to date, and it presents a fully-fledged glimpse at the artist, as he begins to reach essential moments in his life and career.
"Crazy Apes 2" was made because of the success of the song "Crazy Apes" from Sink Dak's previous album, "The Lost Files of El Breezy", which garnered local recognition and radio time.
OFFICIAL LINKS: INSTAGRAM – SOUNDCLOUD – SPOTIFY