Hailing from the sun-kissed city of Orlando, Florida, Haitian Jew is a rising star in the rap game, with a fire in his belly and a message in his music. Born and raised in the Pine Hills/Silver Star area, Haitian Jew has worked tirelessly to make a name for himself in the cutthroat world of hip-hop. With his signature tracks "Fake Love" and "Woo Story" garnering widespread airplay on local radio stations like 99.9 fm, 98.5 fm, and 104.5 the beat, and racking up millions of streams on major platforms like Spotify and Apple Music, Haitian Jew has proven himself to be a force to be reckoned with in the industry.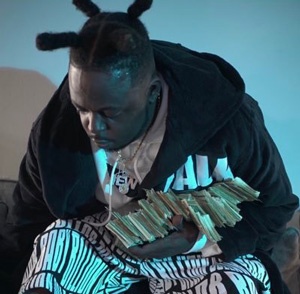 But he's not just about making music. With a heart as big as his talent, Haitian Jew founded Feed the People, a non-profit organization dedicated to feeding the homeless in downtown Orlando. Through his tireless philanthropy work, Haitian Jew has shown that he is not content with simply basking in the glow of his own success, but instead seeks to lift up those around him and make a tangible difference in his community.
A devoted family man, Haitian Jew is the proud father of three children – Kevin, Calvin, and Taylor – and is supported by his tight-knit family of five brothers and three sisters. But even with his many responsibilities, Haitian Jew remains focused on his ultimate goals: to win multiple Grammy Awards, top the Billboard charts, and become a multi-millionaire business owner.
For those who wish to join him on this journey, Haitian Jew's music can be found on all major streaming platforms, from Spotify to Apple Music to SoundCloud. He is currently set to release is upcoming project "Florida Drake", so we caught with his back catalog to see what all the fuss was about.
Haitian Jew is determined to unapologetically be himself as an artist, and if that means tapping into the confrontational recesses of his mindset then so be it. He comes out of the gate with his hit "Woo Story", which lays down the gauntlet with its hard-hitting lyricism and cinematic production.
Haitian Jew is in singsong mode with a relentless flow. "Trust Love" brings a melodic twist with an introspective and heartfelt storyline, as the rapper unfolds all of his emotional nuancing. This is both an affecting an earworm jam.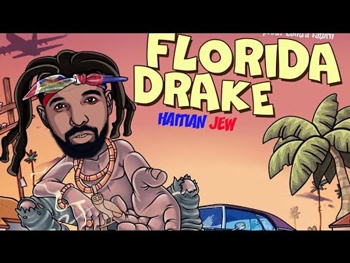 "The 1" sees Haitian Jew stretching his vocal cords into all sorts of shape-shifting deliveries as he unpacks some sharp-pointed relationship intricacies on the track.  Whether it's in his music videos or on record, Haitian Jew carries himself with a commanding sense of self.
He delivers razor-sharp bars over fiery production; his braggadocio swagger oozes self-assuredness. On "Check Me Out Now" Haitian Jew again flexes his rhyming skills while endorses his grind. He possesses such qualities that his ceiling feels nowhere in sight.
Haitian Jew's provocative, yet passionate deliveries blend well with his eloquent flows and rugged bars. Not only can he serve up heat in every song he drops, but he also knows how to make his music stand out with captivating visuals.
So take note, music lovers, because Haitian Jew is a name you'll be hearing a lot more of in the coming years. With his boundless talent, fierce dedication, and unwavering determination, he is poised to take the hip-hop world by storm and make his mark on the industry for years to come. Haitian Jew can be followed on Instagram and TikTok under the handle HaitianJew18, and on Facebook under the name Florida Drake.
OFFICIAL LINKS:
https://instagram.com/haitianjew18?igshid=MjkzY2Y1YTY=
https://www.tiktok.com/@haitianjew11?_t=8aKT5LR8Tk2&_r=1
https://music.apple.com/us/artist/haitian-jew/1437005870
https://open.spotify.com/artist/3af9MeWdTdCFWOt9HX7Jxf