The lyrics of "Soft Gloom" by thoughtsofher delve into the complex emotions of heartbreak, regret, and longing. The melancholic tone of the song sets the stage for the raw emotions that the singer is experiencing, and reveal the extent to which he is consumed by thoughts of a lost love. Twenty-year-old George, aka thoughtsofher, loves creating slow, passionate and emotional songs, and it doesn't really get much better than "Soft Gloom" which comes off the EP of the same name. Without any equivocation, let me state that thoughtsofher is the epitome of rare musical talent.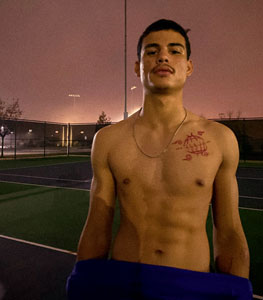 His vocal prowess is undeniable, but what sets him apart is his exceptional ability to forge a profound connection with his audience through his lyrics and vocal intonations. In a world where shallow and superficial music dominates, thoughtsofher stands out as a beacon of authenticity and depth.
"Soft Gloom" is a minimalistic tour de force that breaks new ground in the fusion of R&B, Pop and Experimental music. It is a deeply personal and introspective work. One that feels like a diary page ripped from the soul of a musical introvert. Every word in this record is compelling, leaving listeners hanging on to thoughtsofher's every note.
Through this music, thoughtsofher proves the power of displaying one's truth. With raw and unfiltered lyrics that draw on his own experiences, he creates an emotional bridge between himself and his listeners. This is a work that speaks directly to the human experience, whether you're contemplating your own life in the comfort of your bed or taking a late-night drive to lose yourself in the midst of some emotional struggles.
Throughout "Soft Gloom", thoughtsofher weaves his innermost thoughts and emotions into the fabric of the music. His purpose is to explore and express his feelings, but in doing so he also creates a multi-perspective examination of how his heart arrived at its current state. The tones of his voice convey an emotional depth that is both powerful and evocative, capturing the hearts of listeners and leading them on a journey of self-discovery.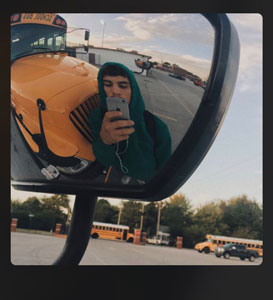 With "Soft Gloom," thoughtsofher defies the notion that relationship struggles are solely the fault of one party. This music speaks not only to the heartbreaker but also to the heartbroken. It is a testament to the raw and painful reality of love, where even the deepest feelings may not be enough to save a relationship.
thoughtsofher lays bare his emotions in every note, allowing listeners to immerse themselves in his journey. He captures the essence of heartache in a way that is both real and relatable, giving voice to the struggles that we all face in matters of the heart.
Through his lyrics, thoughtsofher offers a cathartic experience, as if the listener is walking alongside him in the journey of his soul searching. He creates a connection that is both visceral and emotional, inviting us to share in his afflictions and feel the weight of his pain.
In essence, "Soft Gloom" is an honest and powerful portrayal of the complexities of love and heartbreak, a work that speaks to the universal human experience in a way that is both personal and profound.
OFFICIAL LINKS:
https://m.soundcloud.com/thoughtsofher
https://instagram.com/georgee_xx?igshid=YmMyMTA2M2Y=