CEO/Owner of K-Rex Music, K-Rex is an independent artist from Cleveland, Ohio, who has lived in Japan for 4 years, while touring and doing shows around Asia. He has worked with the likes of Lil Wayne, Rick Ross, Yo Gotti, and Boosie Badazz.  His new release, "Righteous Sinners", is the lead single and sonic appetizer for his upcoming EP called "The Way". The single finds K-Rex the most poised and matured he's ever been on the mic, as he unravels, what he describes as, "A song about yin and yang, the opposites of polarity and how we interact with these frequencies in life." A lifelong Martial artist, it should not be surprising that he naturally incorporates a Zen type of mind state into his songs.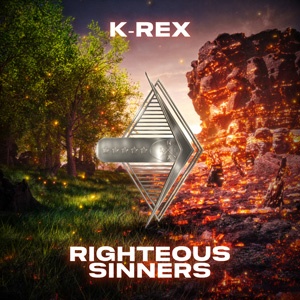 The impeccable "Righteous Sinners" packs plenty of the patented wordplay and flows every hip-hop head has come to demand. He pours out crystalized imagery that can still be broken down on various levels to suit your own mindset. There is also an elevated sense of lyrical recklessness as K-Rex tackles his verbiage with a myriad of nuances.
The cerebral artist gives the track a sublime sonic treatment, by adding an atmospheric, resonant, and skittering beat to the song's foundation, making for a fluid and exciting listening experience. As the culture is currently more enamored with rhythmic patterns and vibes, than it is with lyrical meat on the bone, K-Rex undoubtedly proves here, that you can simultaneously deliver all three without compromising your standards.
K-Rex is a rare emcee who can ground any sound collage, with an audacious technical ability and a musical knowledge to match the production. The innovations and new voices heard today prove hip-hop is alive and well. However sometimes, a refocusing on the genre's core elements can be necessary. Then if you can blend the two schools of thought, a song like "Righteous Sinners" is able to emerge and make its way to the marketplace.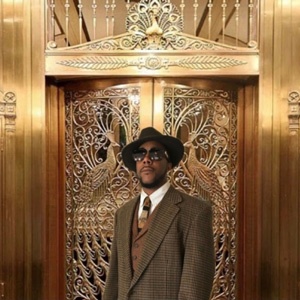 K-Rex's voice has never sounded grittier. It crackles and growls, becoming an integral part of an understated, yet booming production that pulls listeners deeper into a conscious cinematic universe that is both thematically captivating and sonically refreshing.
K-Rex's flow is idiosyncratic, being both laidback and forceful at the same time. Having already demonstrated his ability to rhyme with aplomb on his previous works, here the rapper proceeds to migrate his talents to a higher level.
Astute observations are sprinkled throughout "Righteous Sinners", as the track flips between the analytical and the allegorical – opening up your perspective, and pursuing your point of view. Every time K-Rex creates a new project, it is conceived so as to expand his growing mosaic of stylistic development, linking all of his releases all into one stunning, interconnected whole.
Such is the case with "Righteous Sinners", which ends up being a triumph.  "Righteous Sinners" didn't step up to the plate with any particular hype that I can think of, but one listen will tell you that even if it did, that status would be well and truly deserved.
OFFICIAL LINKS:
Instagram: www.Instagram.com/real_k_rex
Twitter: www.Twitter.com/krex143143
Spotify: https://open.spotify.com/track/1UNEcwU5J8bag1wW5Itsl7?si=B9n-AB4fQSm6ysEh90_X8w
SoundCloud: https://bit.ly/3QY8ghR
Apple Music: https://music.apple.com/us/album/righteous-sinners-single/1628273870